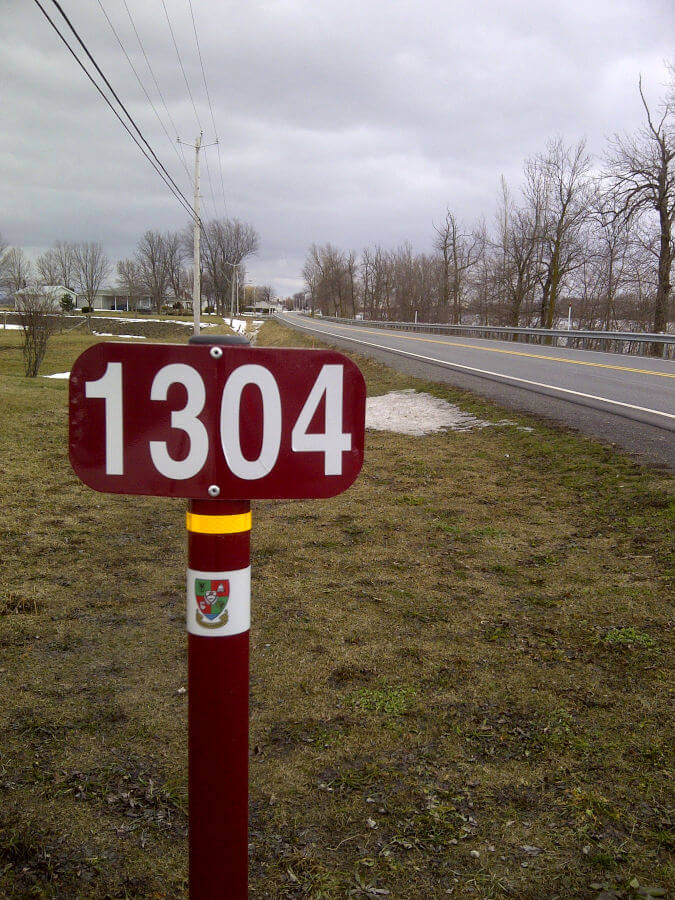 What is a civic number? A civic number is a unique identifier assigned to a property by a municipal government. It is displayed on a civic signpost to help emergency responders and postal services locate the property.
Does your municipality have rural routes and need to add a civic numbers to aid emergency services? Kalitec Inc can design and install the proper civic numbers, allowing people and institutions to accurately identify properties and correct addresses. Additionally, Kalitec Inc offers a wide range of signage services to suit your needs, from custom-designed signs to installation and maintenance services. Discover all of our signage solutions today to fulfill your needs!
How Civic Numbers Differ in Rural Regions?

Civic number example

The civic numbers vary from one province, city or municipality to another. Nevertheless, usually, a property owner's civic number is associated with their mailing address and the postal code assigned by the government.

As an example, if your physical address is 345 Elm Street, Montreal, Canada, your civic number appearing on the sign will be 345.

The correct civic number assigned to your residence or building is of utmost importance, as it can make a crucial difference. The length of the civic number may vary based on your province of residence, apartment building, piece of land or street type. Therefore, it is essential to ensure that you have the correct address to obtain the appropriate civic number assigned to your property.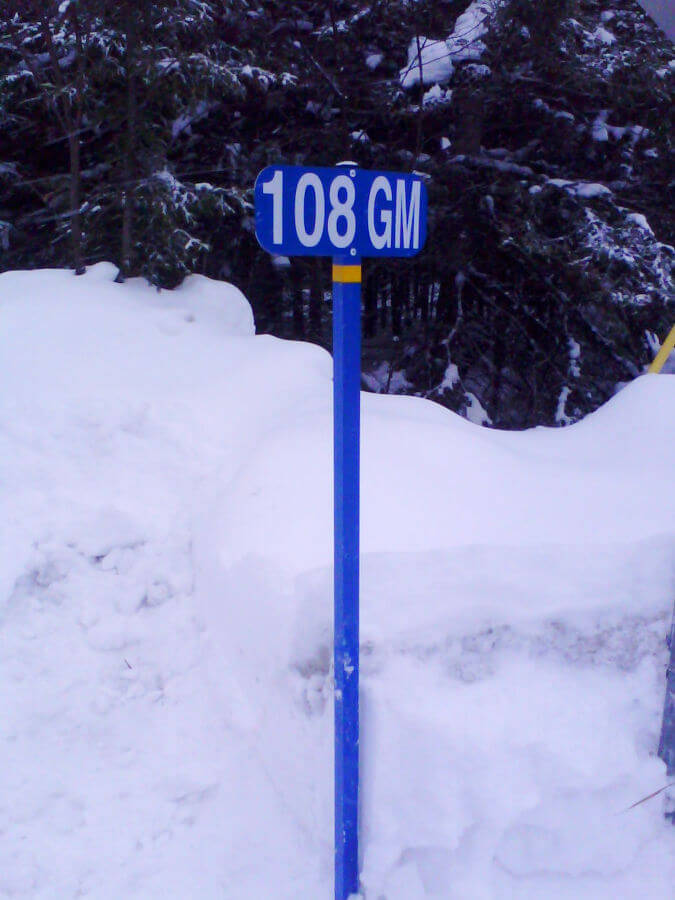 ​Benefits of using unique civic numbers in rural areas
For people residing in rural areas, where houses and properties can be widely dispersed from each other, as well as from the local municipality office and emergency services. In the case of an accident or health emergency, having a civic sign that displays the precise address can be extremely helpful for emergency responders.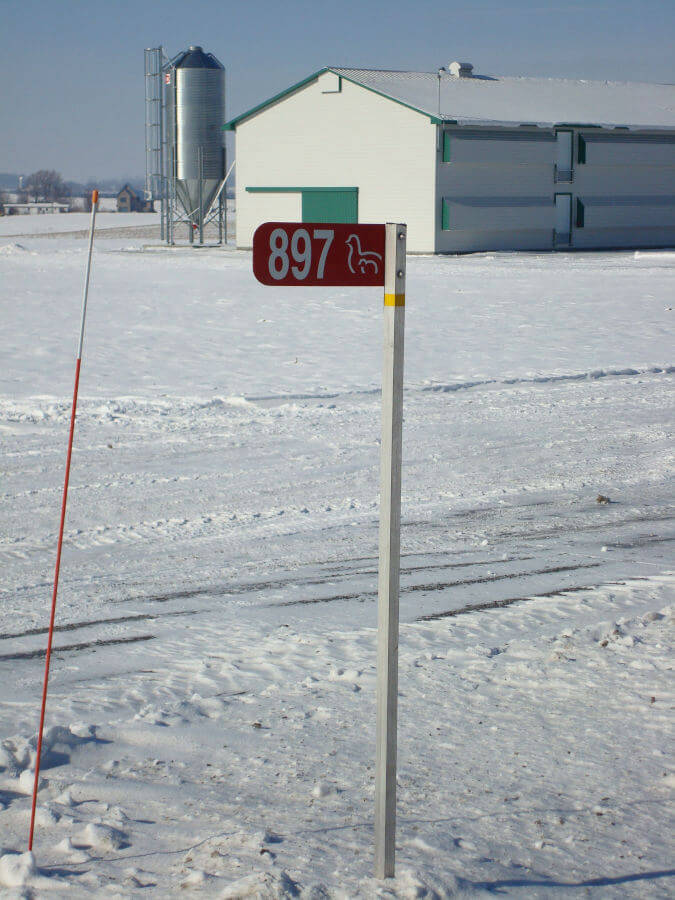 How Civic Numbers can help rural homeowners?
In rural areas, the houses aren't on the main street, usually. The houses can be found generally away from the main road, and it is almost impossible to identify the civic address without the civic number on the main street, where most cars go by. Kalitec Inc can provide you with a state of the art and visible civic numbers to accurately identify homes in your community.
Rules & regulations of civic number
Every province and municipality in Canada uses a list of civic addresses to identify every building, whether it is a home, a school, stores, public and industrial buildings. It is noteworthy to mention that no citizen or institution gets to choose their civic address; the civic number is automatically.
Most importantly, civic numbers should be clear and be there to facilitate two crucial things:
Emergency measures organizations
Emergency response
The Impact of civic numbers on emergency responses for rural homes and emergency services
Kalitec: The solution for emergency services
At Kalitec Inc, we design visible and durable signage posts and we install them in clear and visible spots for everyone to see. The civic number sign is always put up near the main public road, and that includes the addresses of industrial buildings. A clear civic number, based on your postal code, can also help delivery services.
Moreover, civic numbering helps first responders reach their destination quickly in cases of accidents or health emergencies, thereby reducing the chances of them going to the wrong address and wasting valuable time. A visible civic address increases the safety on the roads, whether it is in urban or rural areas.
30 years of expertise
With more than 30 years of expertise in the signage business, Kalitec is a trusted provider of high-quality signage solutions.
We have always been at the forefront of innovation. Case in point, we were one of the first to design and manufacture smart and various wayfinding signs. Our patented technology is here to serve you along with offering an incredible and customized client experience to our customers.
Contact our team for more information
At Kalitec Inc, our seasoned experts are always ready to talk to you directly and listen to you about your specific needs. Contact us today by phone or email and enjoy a fruitful and personalized collaboration with our team, and get the specific signage you are looking for. Our responsibility is to assist you in making your community, city, and municipality safer.
Be better equiped to better respond to emergency situations!