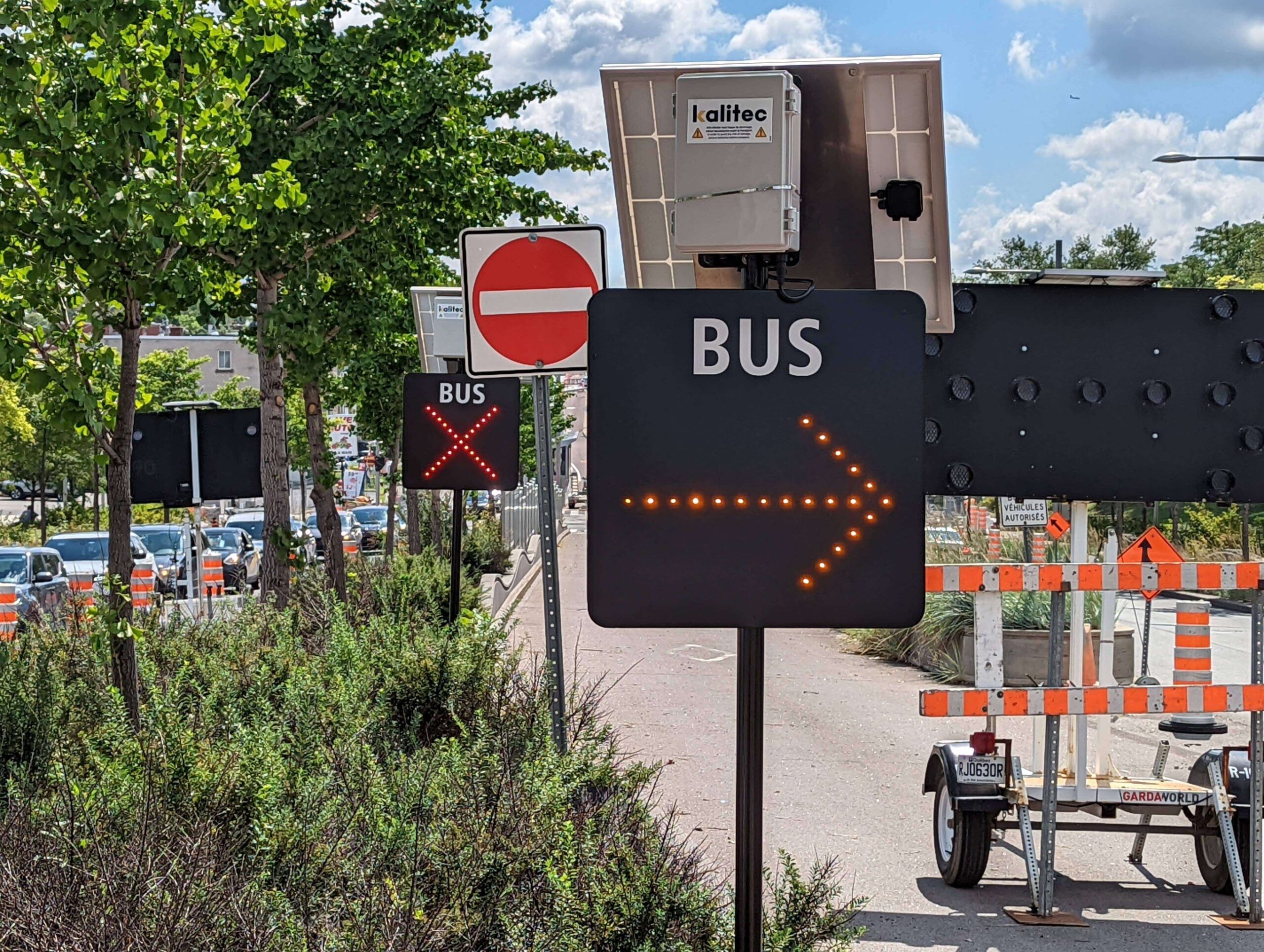 The Influence of LED enhanced stop signs
Well, LED flashing signs have had some remarkable effects on drivers and pedestrians alike, since they drastically improve road visibility. In a study done by the department of transportation in Minnesota, there was a reduction of 41.5% in right-angle crashes because of LED flashing signs.
Such numbers have made the LED flashing signs true go-to equipment for so many cities, towns and municipalities. At our company, we're proud to offer a range of high-quality products for safety and mobility.
Improve road sign visibility
24% of drivers involved in an accident resulting in fatal injury to at least one pedestrian had for cause reduced visibility.
12.2% of drivers involved in all accidents resulting in bodily injury had for cause reduced visibility.
Difficult weather conditions such as snowstorms can drastically reduce the visibility of road signs, thus increasing the risk of accidents.
What are the optimal locations and timing for the effective use of LED flashing signs?
They work best on unsignalized intersections, where drivers must yield in a specific way through caution. However, since there are no specific and explicit signs, drivers tend to not yield properly and there are many right-angle crashes. LED flashing signs by means of their flash patterns, have the potential to decrease accidents and even save lives.
Why use LED Flashing Signs?
The innovative LED technology that are incorporate on the LED lights increase the sign's visibility. If your city or town has vulnerable roadways, then flashing LED are the right tools for you thanks to their visual impact. They will decrease accidents by simply being more visible and they are perfect for warning road users.
Whether you'd like to install speed limit signs, LED stop sign, warning signs, school signs, neon signs or any other sign, Kalitec will help you with your projects.
Designing the perfect LED sign for your need
We have the expertise, the technology and a wide variety of materials to create the signs you need. If drivers see the sign clearly, they will have time to adjust their vehicle's speed. Our signs use batteries powered by solar engines for cost-effective and sustainable energy source. If you are a business owner or a city council, contact us and purchase the right sign for your business or city.
We also offer a wide range of high-quality flashing beacons to enhance visibility and safety in any situation.
Kalitec's advice for selecting and sizing the right sign
We will work closely with you, so we can understand your needs and our experts will design and offer you the best solution for the sign style you desire. Ultimately, the choice is yours, but we want you to make an informed decision.
Installation & maintenance of LED flashing signs

We will take care of everything on our end. The many professionals that made Kalitec the great company it is, will go through all the necessary steps, such as:

Great functionality and adaptable display

There are many different custom elements such as colours, sizes, shapes for every application.

Power from electricity or solar energy

Solar energy comes from an autonomous system that is cheap and affordable, or we can simply connect it to the electrical grid.
Advantages of upgrading to LED technology signs
The set-up is easy
Designed to be quickly and easily installed on all types of supports such as lampposts, poles, etc.
We guarantee the equipment's durability
Our equipment is made with waterproof casing and extremely strong aluminum, which is resistant to impacts and bad weather. Moreover, our equipment can operate all year long, regardless of the climate.
You get optimal visibility
The high-powered narrow beam lights are equipped with a sensor that adjusts progressively, enhancing driver awareness with superior long-distance visibility.
Standards & warranty
Flashing LED signs help reinforce signage by increasing road sign visibility for improved road safety. Our signs are made to resist the many weather conditions one finds in Canada. We offer year long warranties and our standards respect the market's.
Customizable to meet your needs!
Versatile display and functionality
Different custom elements, colors, shapes and sizes are available for each application
Solar or electricity powered
Solar energy with an autonomous system that does not require expensive infrastructure or connection to the electrical network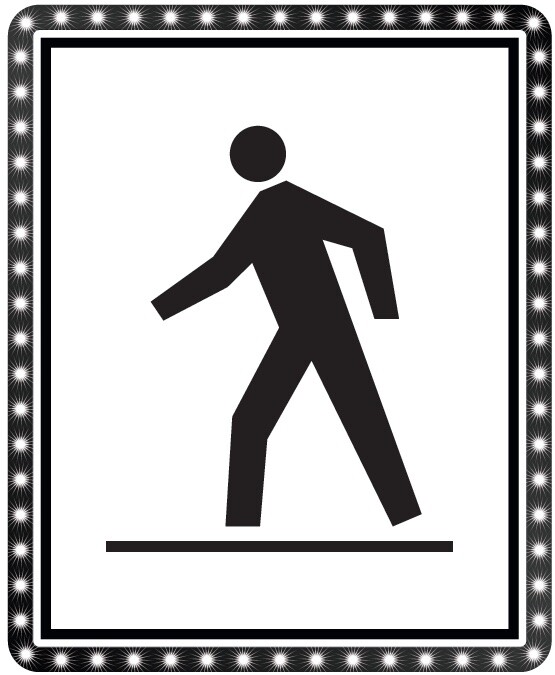 Use our LED Flashing Signs with our DynamikTM technology!
The flashing signs connect to the DynamikTM web platform through cloud technology allowing to verify functionality at all times.
Operational statistics reports
Receive alerts in case of outage
Keep your citizens safe without deploying resources to perform audits or receiving complaints for out-of-service structures!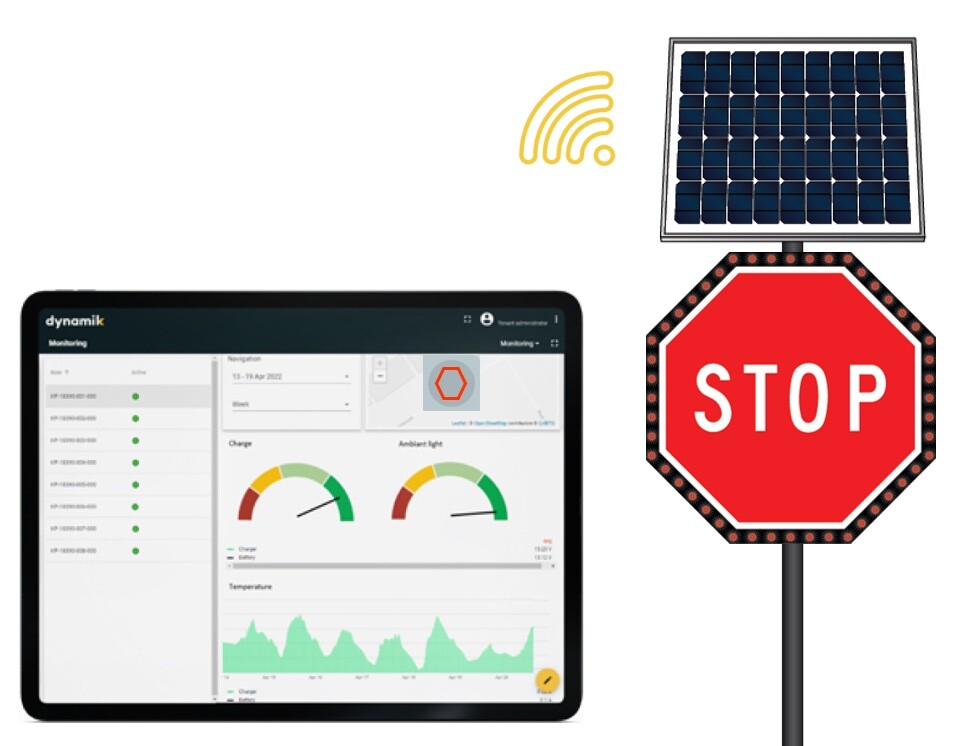 What makes Kalitec the preferred choice for LED flashing signs?
We have gathered enough expertise over the years to design and create the best LED signs for traffic signage on the market. Furthermore, we offer the best customer care on the market. Contact us today!
Ensure the visibility of your road signs at all times!