Custom Welcome to Town Sign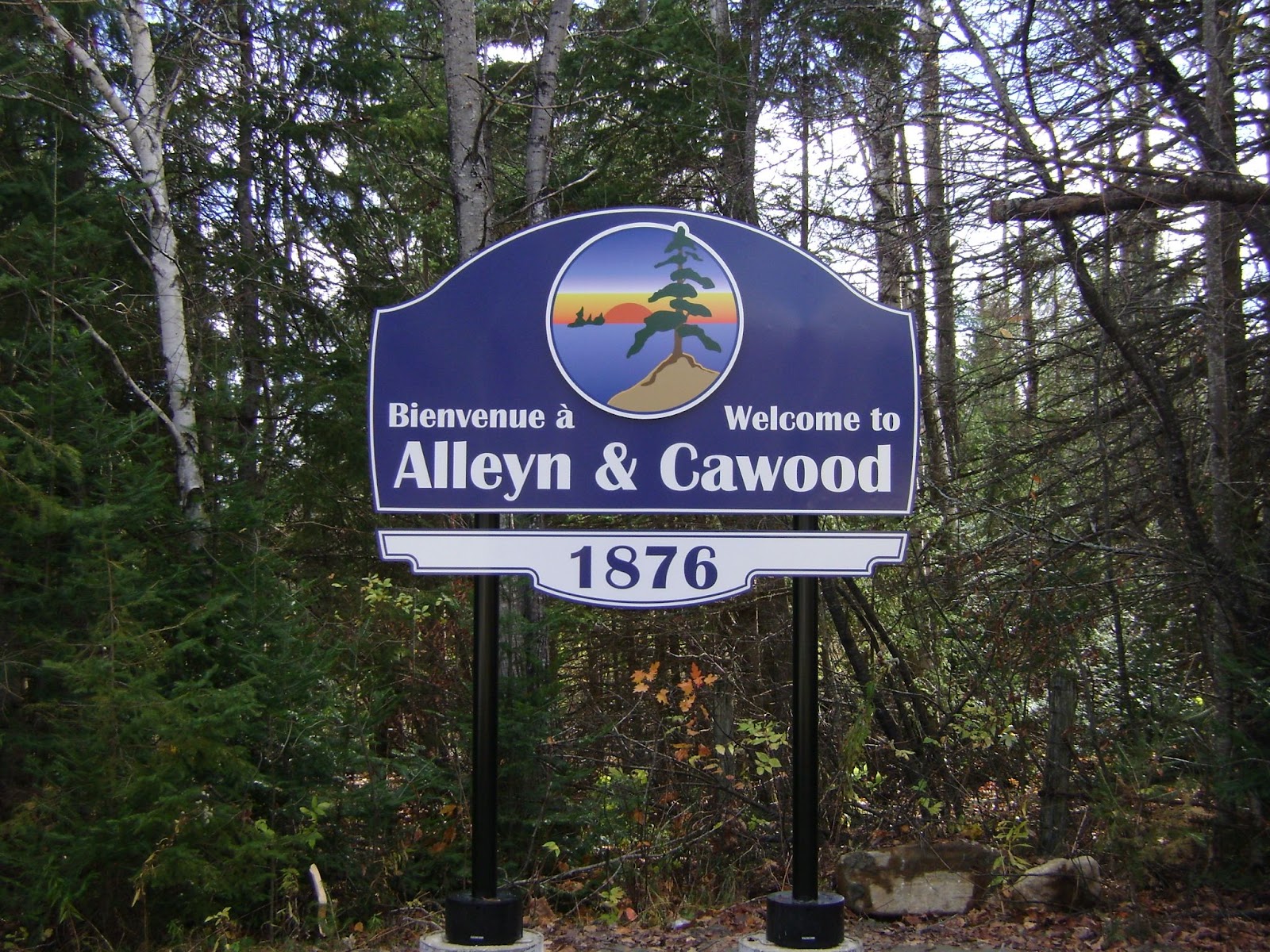 Are you in need of custom-made signs? Does your city or village need to update its signs? Or perhaps your village has many intersections, and you need wayfinding signs? In any case requiring new tailor-made signs, Kalitec Inc is the best partner for your project. If you are seeking to make your community safer, we got all types of signs. If you are looking for a welcome to our town signs, contact us today!
Gateway signs
A gateway sign is a welcome to town sign. Its goal is to tell motorists they are entering the boundaries of a city, town or a village. At Kalitec Inc, we are experts in designing and making custom village welcome signs, community entrance signs and municipal welcome signs. You can count on our 30+ years of expertise in the business.
We work closely with our clients, and we are aware of each city's or village's specificity when it comes to custom town signs, town welcome signs and directional signs. Our expertise can also be applied to real estate, garage sale, road, official and advertising signs. If you are looking to create new village welcome signs, and traffic control devices, contact us today!
Specific town welcome signs
Every town and village has its own distinctive identity. That is why the directional signs we will design and manufacture for you will be unique, so visitors can get a glimpse of your village before entering the municipality. At Kalitec Inc, we will make a sign that will represent fully your city's specific identity.
The welcome to our town signs we manufacture are made of durable materials. We can do the installation, and you will get a 25-year warrant against any perforation because of corrosion. Moreover, we offer free design for every preliminary drawings and financial cost of the project, which are free as well. For any municipal welcome signs, contact us!
Finally, the set-up is easy given the planted poles we bring to the project and our placement of the signs meets the required safety and visibility standards.
Different types of welcome signage
With Kalitec Inc, we have created two different categories of welcome signage, they are:
The customized signs, which can be found in different shapes and colors, depending on your needs and the size of your project. Since we continuously innovate, we have created designing processes that are custom-made and fitting to any demand.
The cut-out letters signs, which are signs made in aluminum alloy of the best quality. They are custom-made to specifically fit your particular needs.
If you are looking for a custom city sign, contact us today.
How to customize the features of the city's welcome signs?
Through our 30+ years of experience, we came up with 3 different custom features for city welcome signs, which are:
Decorative cut-out
Cut-out on decorative support
Heritage box
For all your village welcome signs and welcome sign for your city, contact us today and fill out our application forms.
Different materials and sizes
To fulfill our promise on durability and safety, we choose high quality materials for the manufacturing process. We always aim for amazing performance in all areas, and we manufacture our street name signs, custom city signs with that philosophy in mind.
The expertise offered by Kalitec
At Kalitec Inc, we have been working in the signage field for more than 30 years. Moreover, we were the pioneers in smart signage. We have innovated since day one, creating and designing products that have been patented. Our main goal is to offer an amazing customer experience to each one of our clients.
Our products are of a superior quality and tested durability. One of our innovations is the design and creation of signs in the form of silhouettes to help motorists. Finally, with Kalitec, you will get a turnkey service.
Our 4 security and mobility products
At Kalitec Inc, there are two specific types of products, divided in two categories. The first one is the security and mobility category, where the signs are designed, made and put up for security purposes such as road safety, traffic-calming and safety and finally to facilitate people's mobility.
The products are:
Radar speed signs
Flashing signs
Flashing beacons
Our 6 products that revitalize your city
The second category allows us to revitalize the urban set-up for your city or village. We make the signs to beautify downtown areas and the parks in your city or village. We also aim to create custom signs that uphold a village's heritage, identity, shops, properties and to support the surrounding businesses. Furthermore, we offer a wide range of products, such as:
Interpretation signs
Street name signs
Welcome signs
Temporary signs
Road signs
Contact our team for more information
You can contact us by phone or email. Our seasoned experts are waiting for your call to collaborate with you. At Kalitec, our goal is to build custom-made signs to make communities and cities safer and easier to navigate through. For your sign needs on public property, displaying the business days, contact us.
If you are looking for new Village welcome signs, we are the right partner for you.
With a 100% custom graphic design offering a personnalized combination of shapes, sizes, supports and visual elements, you will get a sign that represents well your city's identity.
Welcoming visitors beautifully
As a first impression on your town's citizens and visitors, Kalitec city welcome signs are manufactured according to the personality of your municipality.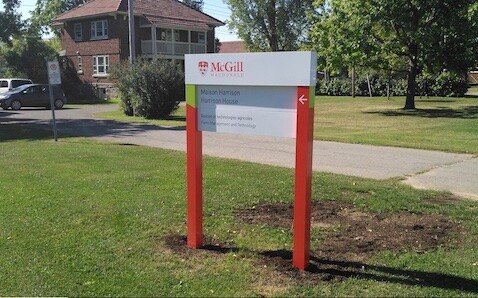 Two categories of signs to meet your needs!
Customized signs
Available in all shapes and colors, they are infinitely customizable.
Cut out letters
Custom cut and constructed from premium aluminum alloy.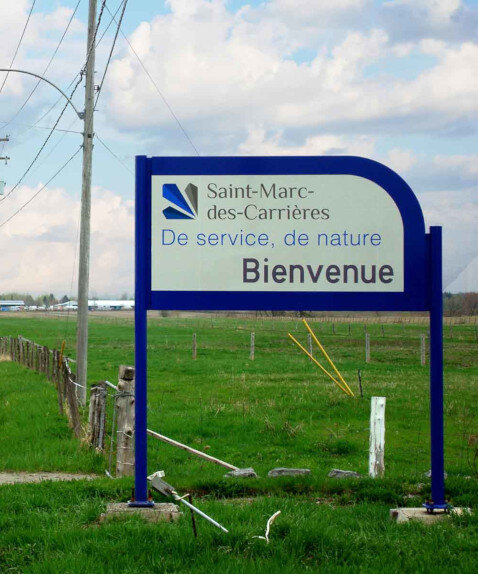 Showcase your town's personality!