EarlTM: Educational Awareness Reward Light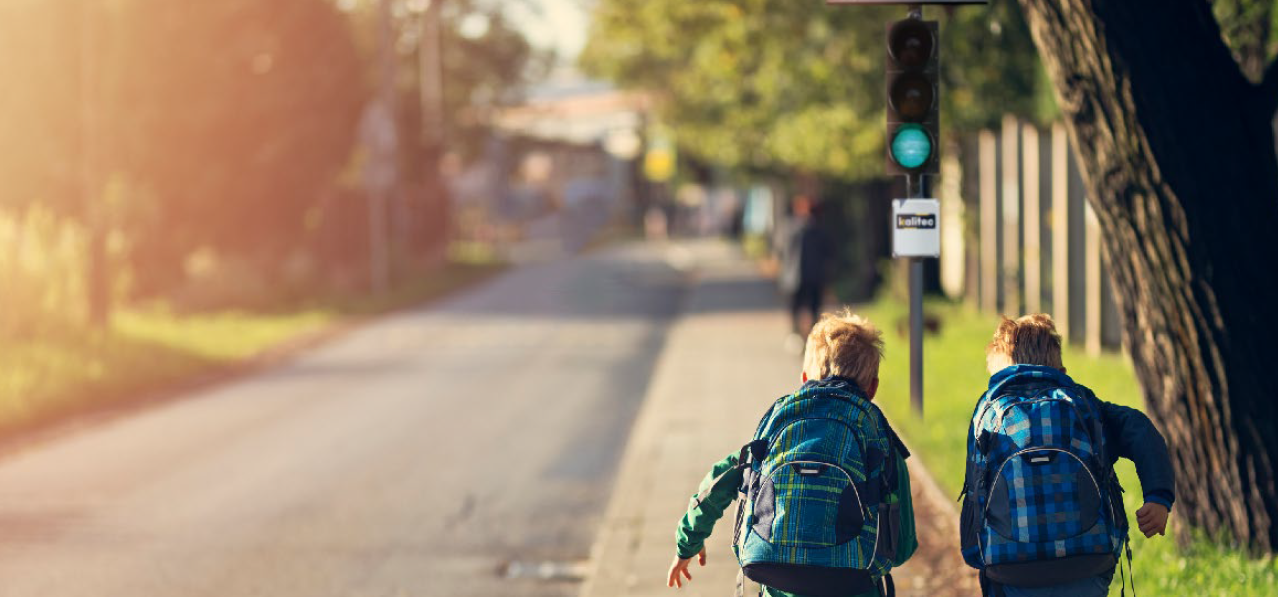 Your 24/7 traffic officer
Reduce speeding by adopting EarlTM!
EarlTM monitors the speed limit. It displays red "at rest" and then rewards drivers for respecting the limit with a green light.
A smart traffic light
EarlTM is a new, state-of-the-art tool designed to slow down motorists.
A new traffic calming measure in Canada, EarlTM has already been widely praised by many municipalities in Europe.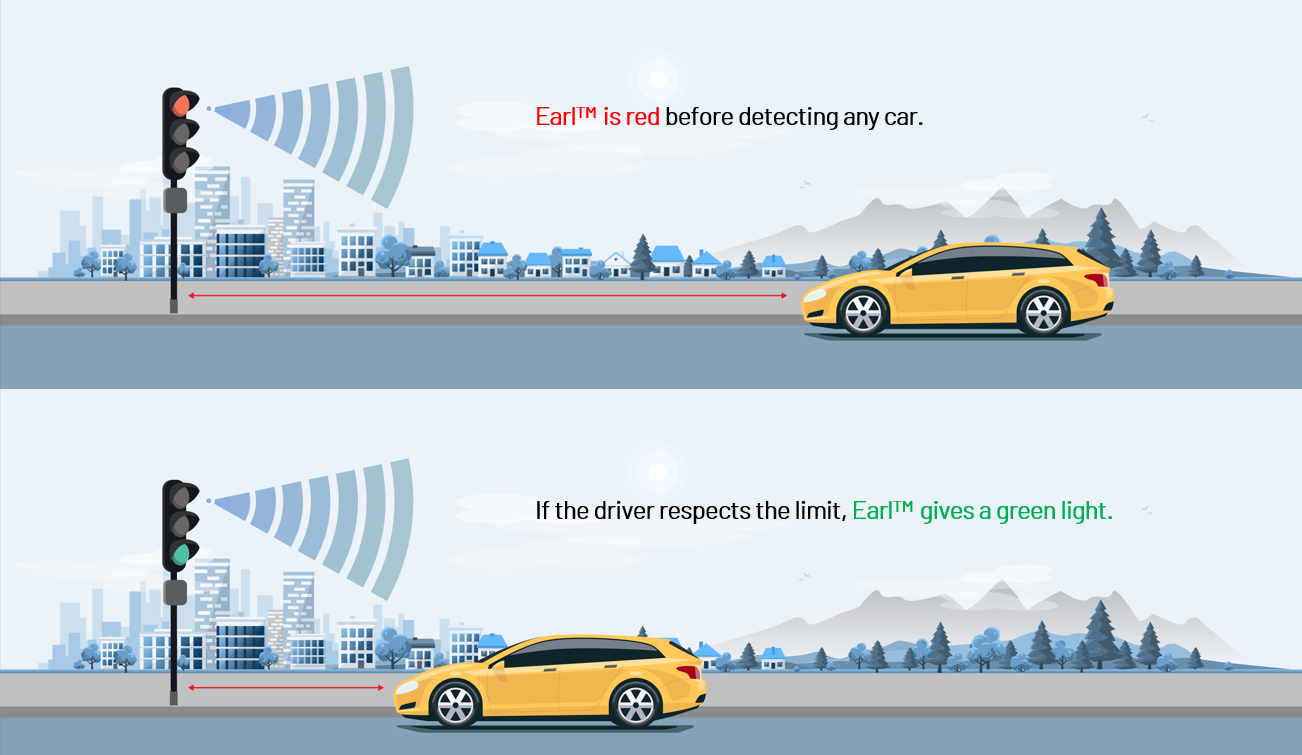 How it works
EarlTM is an educational slowdown light. It shows red when there are no vehicles. When a driver is detected and is traveling at the correct speed, FredTM turns green. In case of speeding, it stays red.
EarlTM records speed and vehicle count data. It is therefore possible to measure its effectiveness easily through a smartphone application.
Quick and easy installation
EarlTM can be easily configured and installed independently by your staff. Its solar power supply allows it to be deployed quickly and inexpensively.
Simplified maintenance
EarlTM is designed for easy maintenance, with parts all detachable for easy servicing. Parts and labour are guaranteed for 2 years.
Statistics
EarlTM records speeds and vehicle counts, providing decision makers with relevant information about driver behavior in front of this new tool.
EarlTM electric
1 main LED traffic light with 300 mm diameter
1 control box containing: the motherboard, the data memory, the Doppler radar and the electrical charger.
1 pre-drilled post
1 anchoring kit for the post
EarlTM solar
1 main LED traffic light with 300 mm diameter
1 control box containing: the motherboard, the statistical memory, the Doppler antenna and the solar charger
1 pre-drilled post
1 solar panel
1 battery box
1 anchoring kit for the post
Kalitec's good advice : an educational panel
In order to reinforce the understanding of Earl
TM
, it is recommended to add an educational sign ahead of it.
Educational panel kit (highly recommended)
1 educational panel for initial installation
2 black painted KalifixTM posts
2 anchors and accessories for planting in the ground (concrete anchors available upon request)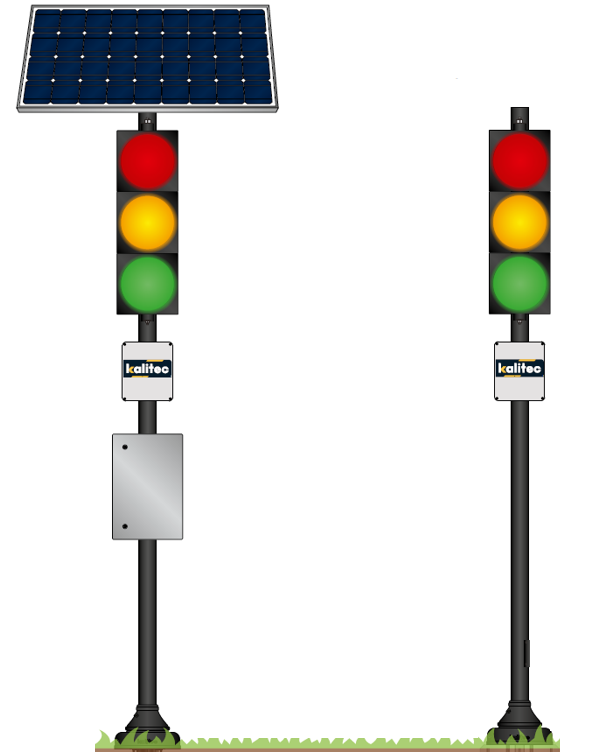 Speeding is one of the leading causes of road accidents. According to one study, reducing speed by 5 km/h would allow to reduce the number of road accidents by 15% each year**.
Sources : *McGill University – **SAAQ Québec
More details
EarlTM is much more than just a slowing device. It comes with a smartphone app that allows you to configure it independently and collect traffic data for analysis. This allows you to get an accurate overview of road users' behaviour in your municipality and be guided step by step so as to improve road safety. EarlTM is a smart traffic light that helps you do just that.