Restricting access to prohibited vehicles
Accidents with vulnerable users mainly occur in an urban environment
at pedestrian intersections
Studies show that drivers lack consideration for cyclists and pedestrians at intersections because they pay more attention what is more dangerous for them, i.e. vehicles, given their greater mass compared to a vulnerable user.
Source : SAAQ
Protecting vulnerable users
Kalitec rigid bollards prevent vehicle access in specific areas such as bike paths, pedestrian areas and more.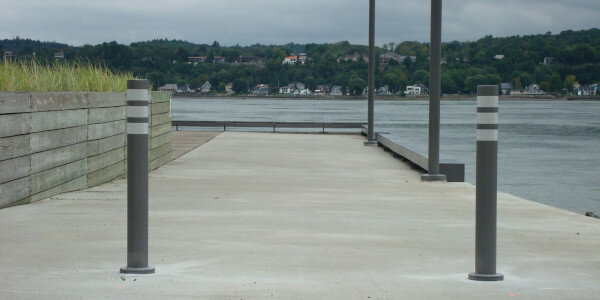 Choice of shapes, sizes and colors on request
Removable bollards
Secures access to paths while allowing certain vehicles to pass.
Quick installation and can be locked with a simple padlock.
Rigid bollards
Offered in diameters ranging from 50 to 200mm.
Easy to install in all situations with the possibility of using KalifixTM technology.
Customized bollards
Customizable to better match their environment.
Made of the best materials to suit all your needs.
Secure cycle paths and pedestrian areas!