Emergency signaling for priority lanes
Kali-FlowTM panels were chosen for priority lane projects on Boul. Corbusier in Laval (STL) and for the SRB Pie-IX in Montreal (STM).
Optimize responsiveness in emergency situations
Kali-FlowTM panels are remotely controlled in real time using DynamikTM technology which makes their management more efficient.
Easy setup
Designed to be quickly and easily installed on all types of supports such as lampposts, poles, etc.
Optimal visibility
Equipped with powerful narrow beam lights that are visible from afar and a sensor allowing progressive adjustment according to the ambient lighting.
Guaranteed durability
Made with a waterproof casing and ultra-robust aluminum that is resistant to impacts or bad weather to operate year-round in any climate.
Customizable according to your needs!
Versatile display and function
Different custom elements, colors, shapes and sizes are available for each application.
Solar or electricity powered
Solar energy with an autonomous system that does not require expensive infrastructure.
or
Connection to the electrical network.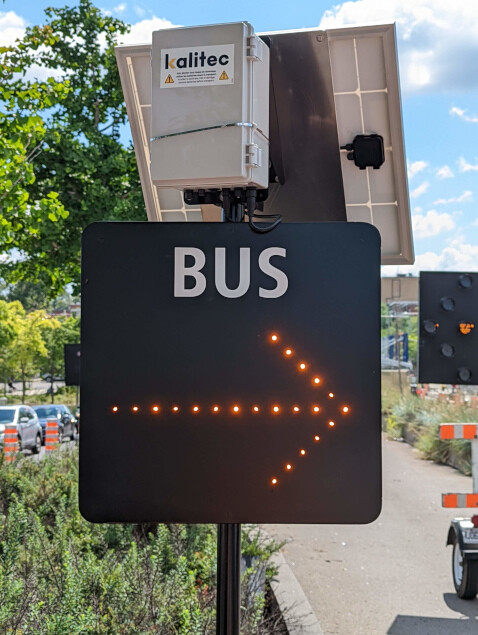 Use Kali-FlowTM with our DynamikTM technology!
Real-time activation and distance control
Through the DynamikTM platform
Alarms in the event of a defect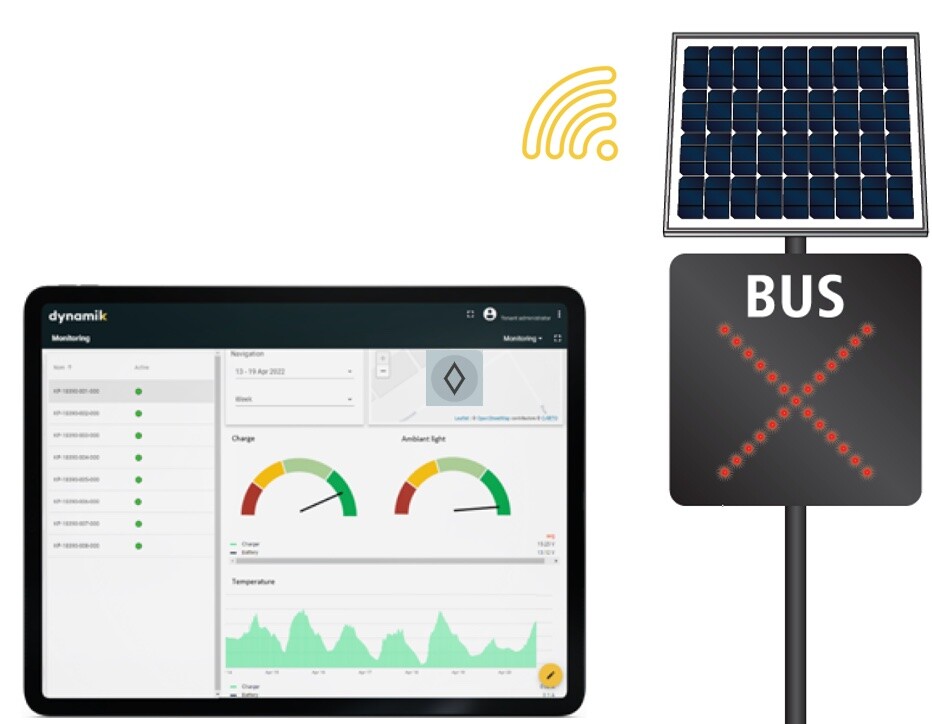 Ensure the visibility of your emergency signs at all times!